Millard Fellowship Launches YouTube Channel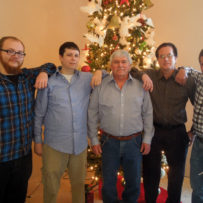 Millard Fellowship Church is please to announce that we've launched our own YouTube channel to feature original content  inspired by the word of Jesus. We hope to feature full videos of Church services int he near future, as well as special messages from our Pastor Dr. Ronald Mann and performances by our praise team, as well as performances by others associated with our Church.
You can visit the Millard Fellowship YouTube Channel Here, remember to subscribe to get future updates!
Our first video is a clip of the Millard Fellowship Church Band playing "Jubilee" at our Sunday service on 11/27/2016, enjoy the clip!